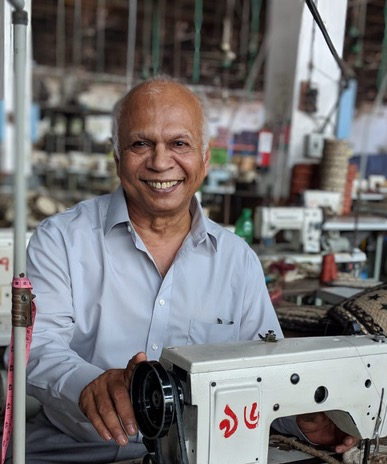 ---
Mr. Shahedul Islam is a Chartered Secretary from the Institute of Chartered Secretaries and Administrators, Melbourne, Australia. He is an entrepreneur involved mainly in the industrial business.
He is the Managing Director of Bengal Pacific (Pvt.) Limited, a manufacturer and exporter of film plastic; Bengal Braided Rugs Limited, a manufacturer and exporter of jute goods and the Chairman of Promises Medical Limited, a center for de-addiction and depression.
Mr. Islam is the President of the Bangladesh Backward Linkage Association. He was the Member of the Board of Investment (BOI), President of the Bangladesh Chamber of Industries (BCI), Chairman of the Bangladesh Jute Goods Association (BJGA), President of the Bangladesh Plastic Goods Manufacturers and Exporters Association (BPGMEA), Director of the
Federation of Bangladesh Chambers of Commerce and Industries (FBCCI), Director of the SME Foundation. He was a member of Bangladesh Country Coordinating Mechanism (BCCM) – a national body mandated by the global fund.
Mr. Islam was awarded CIP (Commercially Important Person) status several times by the Government of Bangladesh for his contribution in business sector.
Mr. Shahedul Islam has sound experience in the banking and financial sectors of Bangladesh. He was a Director of the Oriental Bank Limited and was the Managing Director of the Alliance Securities Limited (a stock brokerage house).
He currently an independent director of Trust bank limited and Desh General Insurance limited.
Comments