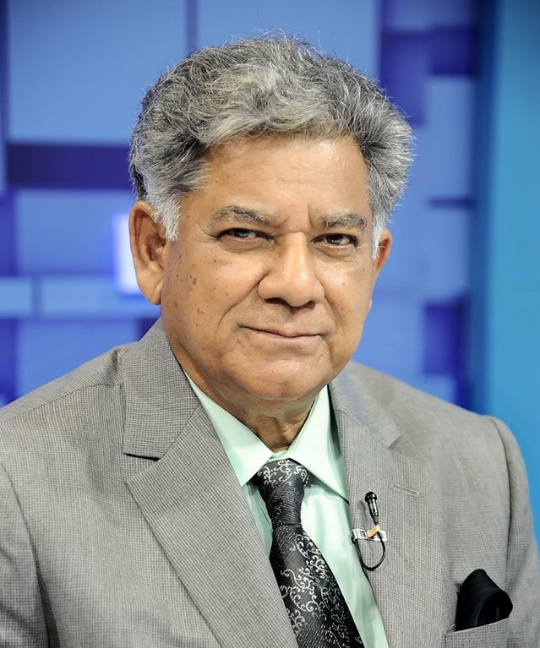 ---
M. Sakhawat Hussain is a Bangladeshi author and speaker. He is a former Election Commissioner of Bangladesh (2007- 2012) and Brigadier General (retired) in the Bangladesh Army. He wrote 26 books and serves as a columnist and freelance commentator on national and international television channels as a security and defense analyst.
Hussain passed Command and Staff College Mirpur, Dhaka, Bangladesh in 1979 and obtained symbol psc. He also graduated from the United States Army Command and General Staff College (USCGSC) 1981-1982(second staff college). He earned a Masters in Strategic Studies from the Quaid-i-Azam University Islamabad , Pakistan. He qualified from National Deference College, Pakistan and obtained symbol ndc. He achieved MPhil degree from Bangladesh University of Professionals (BUP), Dhaka on "Electoral Reform in Bangladesh 1972-2008" and obtained PhD from the same university for his thesis titled "Electoral Governance: Role of Electoral Management Body and Other Stakeholders in the Context of Bangladesh".
Hussain was commissioned in the Pakistan Army in 1966 from Pakistan Military Academy, Kakul. He joined the Bangladesh Army in 1972 upon that country's independence.He led an artillery unit and a sector of the Bangladesh Rifles (now Border Guard Bangladesh). He led an artillery brigade and infantry brigade in plains and commanded an infantry brigade in counterinsurgency operation in Chittagong Hill Tracts. Hussain served in director roles for Staff Duties, Military Training and Artillery. He served in the Military Operations Directorate as lieutenant colonel.He served on the Board of Directors of Sonali Bank, the largest commercial bank in Bangladesh for two years. He attended NATO exercise in Germany. He led the first Bangladeshi military delegation to Germany to attend military exercises with the British Army on the Rhine.
After retirement Hussain established himself as an individual researcher in national security and defense, a columnist and security analyst. He attended a number of national and international seminars and contributed as the key note speaker as well.He was awarded by South Asian Community in Luton (2006), UK for his contribution in 'creating public awareness against terrorism and world peace'.
Currently Brig. Gen. (R) M. Sakhawat Hussain, PhD, ndc, pscis an Honorary Research Fellow at South Asian Institute for Policy and Governance (SIPG), North South University, Dhaka.
Comments