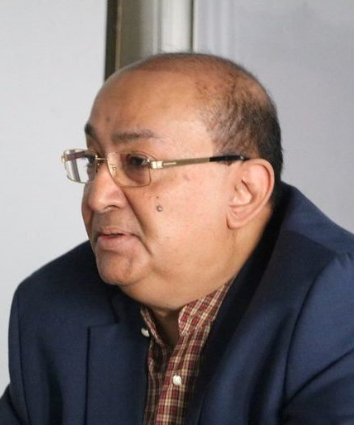 ---
Dr. Mohammed Parvez Imdad has 36 years of experience in National and International Civil Service. He started his career in 1980 as a professional economist, joined the Bangladesh Civil Service 1982 batch on merit through nationwide competitive examinations and worked in several capacities in the Government (1982-1998) and as Senior/Principal International Professional at the Asian Development Bank (ADB) Headquarters in Manila (1998 - 2017). Currently Dr. Imdad is working as Senior Consultant & Economic Advisor for couple of multilateral agencies and Part-Time teaching and research positions in Manila, Philippines (2017-2019). On the academic side, he holds MSS, M.Phil and PhD (Economics) and PhD (Public Administration and Governance).
Dr. Imdad worked in Asian Development Bank (ADB) Headquarters from 1998 till 2017. He also Head of Bangladesh Country Programs and Country Team Leader for the ADB-Bangladesh Country Partnership exercise (2016-2020). As Officer-in-Charge of ADB's Bangladesh Resident Mission, he supervised project implementation, sector and thematic work, RCI priorities as SASEC, BIMSTEC and BCIM. He was also the Focal for ADB's overall engagement with the Government and Local Consultative Group (LCG) for coordination with other development partners. He was one of the key contributors to ADB's Strategy 2030 and Study on "Proposed Framework for South Asia - Southeast Asia Regional Cooperation".
Dr. Imdad received several awards for academic and professional performance. He received recognition for outstanding performance at Civil Officers Training Academy (1982) and Foreign Affairs Training Academy (1985). He was also awarded "Outstanding Individual Performance Award" by ADB Management and again "Team Performance Award". On the academic side Dr. Imdad was awarded "Chancellor's Gold Medal".
Dr. Imdad has contributed to policy papers both in National and International Civil Service. In ADB he prepared and guided Country Partnership & Programs, ADB Country Economic Updates and Annual Reports and co-authored RCI documents. He is Life Member of Bangladesh Economic Association, Society for International Development & International Civil Servants Association and BCS 1982 Forum.
Dr. Imdad's Specializations are (a) Economic & Social Development; (b) Country Partnership & Country Programs; (c) Development Partnership & Inter-agency collaboration;
(c) Budget/Fiscal and Monetary Policies; (d) Governance, Public Policy & Corporate Improvements; (e) Regional Cooperation & Integration (RCI).
Comments