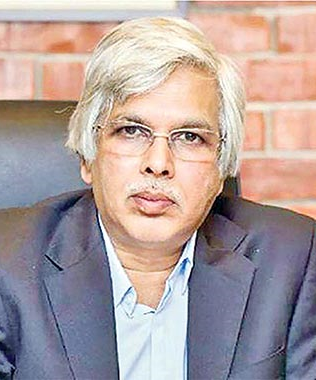 ---
Anwar-ul Alam Chowdhury, a prominent and a visionary businessman of Bangladesh is the Managing Director of Evince Group, President of Bangladesh Chamber of Industries (BCI), President of Dhaka University Alumni Association, Executive Board Member of International Chamber of Commerce (ICC) & Bangladesh Foreign Trade Institute (BFTI).
He always wanted to contribute to the well-being and prosperity of the country by generating employment and empowering a large section of female population. His firm belief led him to set up his first venture "Evince Garments Limited" in the same year. He started with a relatively small investment and a workforce of about 350 employees at Mirpur, Dhaka. Today, under his leadership and guidance the Company is growing significantly and has become one of the leading export oriented business houses in the country with buyers in the USA and Europe.
From a small-scale beginning in 1983, he has successfully diversified the operations, both vertically and horizontally, through his vision and tenacity. The group now has a total of 11 industries. Out of which, the Garments, Textile, Design and Fashion and Retail Business & employing more than 10,000 employees.
Anwar-ul Alam Chowdhury has been associated with the Bangladesh Garment Manufacturers and Exporters Association (BGMEA) for the last twenty one years and was the last President of BGMEA for the term 2007-2009. During his tenure as the President of BGMEA, his achievements were significant. He was the Director of FBCCI during the year 2006-2007.
Anwar-ul Alam Chowdhury has won a number of awards, including the "Export Trophy 2007-08" and "Atish Dipankar 2008 Award".
As a part of his Corporate Social Responsibility, he is involved and regularly contributes for the various welfare activity programs. He is a member of Gulshan Shooting Club, Gulshan Youth Club and Kurmitola Golf Club. As a social person he is a member of Uttara Club, Ajax Club, Banani Club and life member of Bangladesh Diabetic Association.
He is also a member of Dutch Bangla Chamber, Malaysia Bangladesh Chamber.
Comments