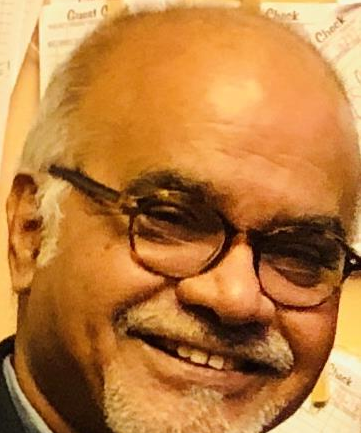 ---
Dr. Selim Jahan is the former Director of the Human Development Report Office (HDRO) of the United Nations Development Programme (UNDP), New York and the Lead Author of the global Human Development Report (HDR). Prior to serving this position from 2014 to 2018, he has also held senior positions in the organization including Director, Poverty Division UNDP. He was a member of the Core Team that authored nine global Human Development Reports (1993-2001). He was also involved in the Core Team of a number of National Human Development Reports (NHDRs), including the first NHDR produced in his own country Bangladesh in 1991.
Before joining UNDP in 1992, Dr. Jahan held different positions in universities, national governments and other international organizations. He was a Professor of Economics and Director of the Economic Research Unit, University of Dhaka, Bangladesh and a Visiting Fellow, School Of Public Policy, University of Maryland, College Park U.S.A.
Dr. Jahan served as an Economic Adviser, Planning Commission of the Government of Bangladesh. He has also worked as an Adviser and Consultant to various international organizations including ILO, UNDP, UNESCO, and the World Bank. He was the Secretary General of the Bangladesh Economics Association (1991-92).
Dr. Jahan holds a Ph.D. with distinction in Economics from McGill University, Montreal, Canada, and has had his M.A. and B.A. with First Classes in Economics from University of Dhaka, Bangladesh. He is the author of 12 books and more than 150 articles in various national and international academic journals
Comments
22 Aug 2021, 01:30 AM

Attn : Dr. Selim Jahan Assalam-u-alaikum. Just read an article '' How debate can help create a better world" published in Daily Star. It's just a wonderful piece, nothing more can I express. Need to exchange greetings if I could happen to call or write to you directly. Regards Sajjadur Rahman Khan 01731661288 [email protected] [email protected]

22 Aug 2021, 01:30 AM

Attn : Dr. Selim Jahan Assalam-u-alaikum. Just read an article '' How debate can help create a better world" published in Daily Star. It's just a wonderful piece, nothing more can I express. Need to exchange greetings if I could happen to call or write to you directly. Regards Sajjadur Rahman Khan 01731661288 [email protected] [email protected]