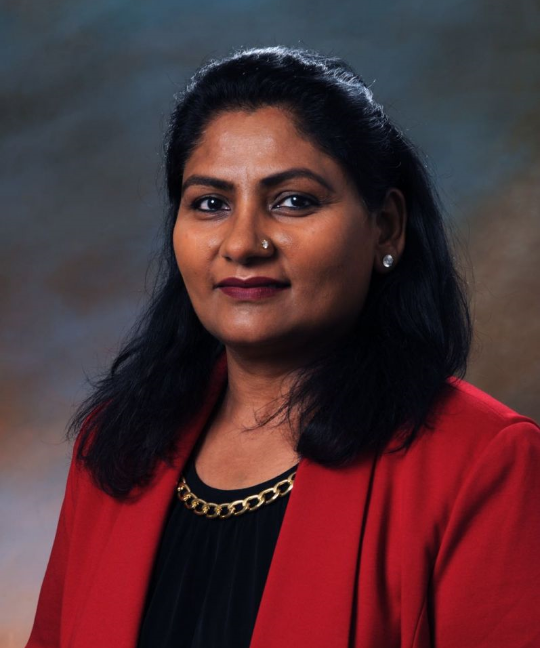 ---
Naila Chowdhury lives in San Diego , originally from Bangladesh. She began her career at UNICEF, Bangladesh and the Marie Stopes Clinic (UK), which sparked her life-long interest in women's rights, economic empowerment and human rights. She is the Director of Social Impact and Innovation at UC San Diego. She was the pioneer of 24x7 call center in Bangladesh in 1992.
Naila was the first woman director of Grameen Phone Ltd and helped the company become the largest mobile operator in Bangladesh. Grameen Phone's Village Phone Project supported millions of women in remote villages become economically empowered and live with dignity.
As Synergy Expert and Director at Telenor, Norway , Naila replicated this success in the company's rapid progress and received professional recognition from INSEAD Business School (Paris). Naila has served as an advisor to the TPN Technology Network, partners Bill & Melinda Gates Foundation.
She has Master's and Executive MBA from Stockholm School of Economics, Senior Executive Leadership Development Diploma from National University of Singapore. Telecom Fraud Analyst from Cambridge University.
She sits on several Boards of prominent organization in USA and UN bodies like WEP Leadership Team Member, UN Global Compact & UN Women in Advisory capacity focusing on empowerment of the disadvantaged and vulnerable especially women. She is one of the founding Women, Fashion 4 Development , works with First Ladies of the World. She actively supports Annual First Ladies Luncheon in New York during UN General Assembly. She is a Community Board Director of San Diego Union Tribune, Strategic Advisor, Mission Driven Finance. Board Director, San Diego International Film Festival. Board Director-United Way of San Diego County.
Naila is a Board Director of FSUN in UN HQ. She is a member of the UN Global Compact, serving as a Global Empowerment Ambassador for the Joyful Women Foundation, Kenya, led by Her Excellency Rachel Ruto. She is the Founder and Chairman of Tele Consult group.
Comments