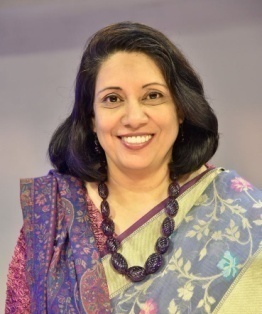 ---
Ambassador Nasim Firdaus is the Founder and President of Bangladesh Alliance for Women Leadership (BDAWL), an NGO registered with the Government of Bangladesh. BDAWL's major objective is to increase women's participation in decision making at all levels and getting more women in leadership positions through training, leadership skills development, and advocacy. Ms. Firdaus started the first ever Women Leadership Academy in Bangladesh in 2010 to fulfill BDAWL's mission to empower women through building self confidence and leadership skills development.
Ambassador Firdaus joined the Bangladesh Foreign Service in 1979 as the first career female diplomat of the country. Nasim Firdaus is highly respected in Bangladesh for breaking the barrier to become the first female career civil servant recruited in independent Bangladesh by the Public Service Commission through the BCS examination. She is also well respected as a development, governance and international affairs' policy analyst. While serving as Ambassador to Indonesia Ms. Firdaus successfully enhanced the profile of Bangladesh in Indonesia and raised bilateral relations to new heights including trade and commercial relations.
During her career Ms. Firdaus represented Bangladesh in various international and regional forums including the Commission and Sub-Commission on Human Rights, Commission on the Status of Women, Inter Governmental Group on LDCs, UNCTAD, GATT, UNHCR, Committee on Disarmament, WHO, UN Compensation Commission, SAARC, and other multilateral, regional and bilateral meetings. She was instrumental in getting Bangladesh membership in the Asian Regional Forum (ARF) of ASEAN and of the UN Compensation Commission in Geneva in 1990.
In 1985 Nasim Firdaus served as the focal point in the core team of the first SAARC Summit National Coordination Committee as Senior Assistant Secretary. Subsequently she served as Director of SAARC and was a core team member of the Coordination Committee for the Seventh SAARC Summit held in Dhaka in 1993. Ms. Firdaus has wide negotiation and diplomatic experience.
Ms. Firdaus was guest speaker at United States Foreign Service Institute, Arlington 1997-1999; US Coast Guard Air Base, Humboldt Bay, California; Centre for Education & Training, Department of Foreign Affairs, Republic of Indonesia; National Defence College, Dhaka, Bangladesh; Foreign Affairs Training Institute, Dhaka, Bangladesh; several private and public universities of Bangladesh.
Comments