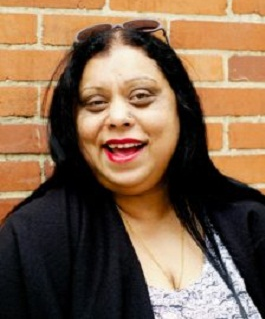 ---
Professor Paula Banerjee, Vice Chancellor, Sanskrit College and University, Kolkata. Sheis best known for her work on women in borderlands and women and forced migration, is the President of International Association for Studies in Forced Migration. She is a governing body member of the Centre for Studies in Social Sciences, University of Calcutta, one of the largest and oldest Universities in South Asia.
She is also the Director of the avant guard South Asian think tank called Calcutta Research Group. Winner of many awards and accolades, in 2013 she was awarded the Distinguished Fulbright SIR Award and a Visiting Professorship to SUNY, Oswego. Her recent publications include Statelessness in South Asia (2016), Unstable Populations, Anxious States (edited 2013), Women in Indian Borderlands (edited, 2012) and Borders, Histories, Existences: Gender and Beyond (2010) which has been acclaimed as a best seller.
She is the editor of Refugee Watch and the editorial board member of a number of international journals such as Oxford Journal of Refugees. She has written and edited over 15 books and monographs and has published widely in international journals such as Journal of Borderland Studies, Canadian Journal of Women's Studies, Forced Migration Review and Journal of International Studies. Acknowledged as a radical and prolific speaker she has delivered lectures in all five continents. She has been a visiting professor in a number of universities including Helsinki University (Finland), Yunnan University (China) University of Paris 7 (France) and New School, New York (USA) and others.
Comments