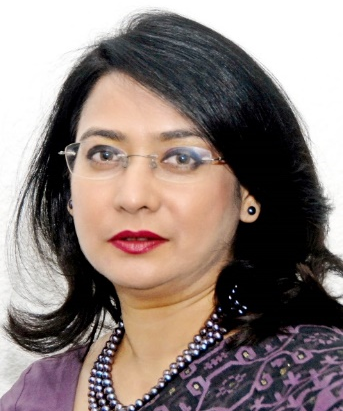 ---
Dr. Fahmida Khatun is currently the Executive Director at the Centre for Policy Dialogue (CPD), Bangladesh. She did her Post-Doctoral research at the Earth Institute, Columbia University, USA. She has accomplished Masters and PhD in Economics from the University College London.
Prior to joining CPD she worked as a Research Fellow at the Bangladesh Institute of Development Studies; as an Environment Specialist for the UNDP; as an Economist for the USAID Mission in Bangladesh. She taught economics at universities in Bangladesh and England. She was a Visiting Fellow at the Christian Michelsen Institute, Norway, at the Korea Institute for Industrial Economics and Trade, South Korea and Center for Study of Science, Technology and Policy, India. Dr Khatun is a member of the Advisory Team of the Connect to learn programme, a global education initiative run by the Earth Institute of Columbia University, New York.
Dr Khatun sits regularly in various policy making bodies of the government. She is a member of the Panel of Economists for the Eighth Five Year Plan (2021-25) formed by Bangladesh Planning Commission. She is also a member of the Advisory Committee for the National Human Development Report to be prepared by the Economic Relations Division, Government of Bangladesh. She was a Director of Janata Bank Limited during 2008-2011, the second largest state-owned bank of Bangladesh and a Director of the SME Foundation of Bangladesh during 2011-2013.
Dr Khatun has undertaken research for several international organizations. Her areas of interest include macroeconomic policy and management, aid effectiveness, international trade and WTO issues, youth unemployment, social inclusion and poverty eradication, climate change, interests of Least Developed Countries, Sustainable Development Goals and women's contribution to the economy. She has several publications to her credit at home and abroad.
She regularly speaks on economic issues in the national and international media including the BBC World Service Television and Al-Jazeera Television. She was a regular contributor to the BBC Bangla at the BBC World Service during 1991-96 in London. She hosted popular talk shows in the national televisions on economic issues. She is a columnist of the Daily Star, a leading daily in Bangladesh. She is invited regularly to write for the East Asia Forum based in Crawford School of Public Policy at the Australian National University.
Comments