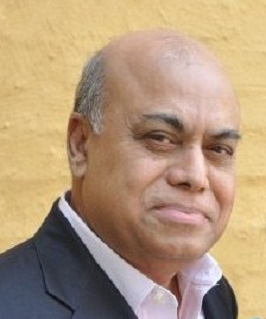 ---
Dr. M. Adil Khan, is an Honourary Professor of Development Practice at the School of Social Science, University of Queensland, Brisbane (Australia). He is also former Chief of Socio-Economic Governance and Management Branch of the Division for Public Administration and Development Management of the United Nations Department of Economic and Social Affairs (UNDESA), New York.
Prof. Khan possesses more than 40 years of experience in international development and public policy and held senior policy level positions in a developing country government; at the United Nations (country offices and at the UN secretariat in New York) and in academia; and worked as a consultant for the World Bank, the Asian Development Bank, Aus Aid and the UNDP; been a visiting professor/guest scholar at Leuven University, Belgium (2019), Kyung Hee University Seoul, Korea (2005-2008) where he introduced the Graduate Certificate Course on, Global Governance and UN Development Agenda: The Case of East Asia; Harvard University (2005), University of Pennsylvania (USA), Ottawa University (Canada), Canada School of Public Service, BRAC University (Bangladesh)
Prof. Khan has published extensively on issues of poverty, social development and participatory governance. He is on the editorial board of several international journals and the founding/editor-in-chief of the journal, Sustainable Development. He is the Principal Author of the 2008 UN World Public Sector Report, "People Matter: Civic Engagement in Public Governance."
Professor Khan is a recipient of numerous awards and notable among these are (i) Plaque of Recognition awarded by the UN for his pioneering work on participatory governance (2008) and (ii) UNEP Sasakawa Award for his contributions in promoting spirituality dimension in sustainable development (1995).
Prof. Khan's current research interest/area of expertise include global governance, participatory governance and development; design and conduct of short training courses on development policy; team leadership; and programme evaluation.
Prof. Khan holds a Master degree in Economics, a Master Degree in Social Planning and Development and a PhD in Political Economy.
Comments