AKM Matiul Alam
06 September 2020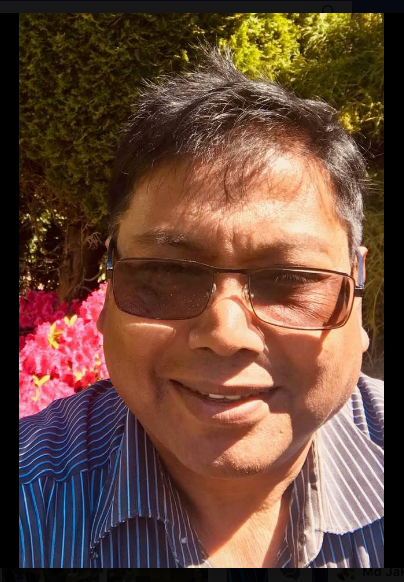 ---
Dr. AKM Matiul Alam leaded pre-liberation student movement in Northern Jamalpur region in 1969 and played an important role including serving in Kolkata during liberation war of Bangladesh in 1971. In 1981 he went to England with British Government's Overseas Development Award to study Academic Writing, Radio Broadcasting, Television Production, Offset Printing, Graphics Design, Management of Educational Technology programs, and Computer Uses in Education at Reading University, and South Thames College, London, England. He completed his Ph.D. in Education from Simon Fraser University and obtained a Certificate in Teaching and Learning Strategies for Higher Education from Harvard University.
Dr. Alam received a number of awards including St. John Ambulance's "Executive of the Year Award" and an honorary doctorate degree by Commonwealth Open University (COU), UK. Later he became editorial board member of a journal, "Review of Human Factor Studies" and joined COU as a Professor of Education in 1997. Dr. Alam was nominated to represent US academia around the globe under the prestigious People to People International Program (Ambassador Program) which was initially founded by President Eisenhower.
Over the period of last 25 years he taught at various universities including the University of Northern British Columbia, Simon Fraser University, Western Washington University, and the University of British Columbia. Currently he is serving on the review/ editorial committees of several international journals including "Journal of Research and Practice for Adult Literacy, Secondary, and Basic Education", "International Journal of Applied Research and Technology", and "Journal of Management and Training for Industries (JMTI)", He also serves on the scholarly paper award committees on Adult Literacy for various agencies including AERA (American Educational Research Association).
Currently Dr. Alam is serving as a member of the selection committee for the "One Thousand Scholarships Program" initiated by Digital Media Academy, California for training students in digital media and learning technologies. Dr. Alam is also serving as the President of World Education Canada and as the Chairman of Governing Body of "Serve Human Foundation". Dr. Alam's interests include educational reform, technology integration, citizenship education, industry-university partnership building, human rights, policy studies, environment, e-Governance and nation building.
Comments