Webinar on "Where are They? Enforced Disappearances in Bangladesh"
20 March 2022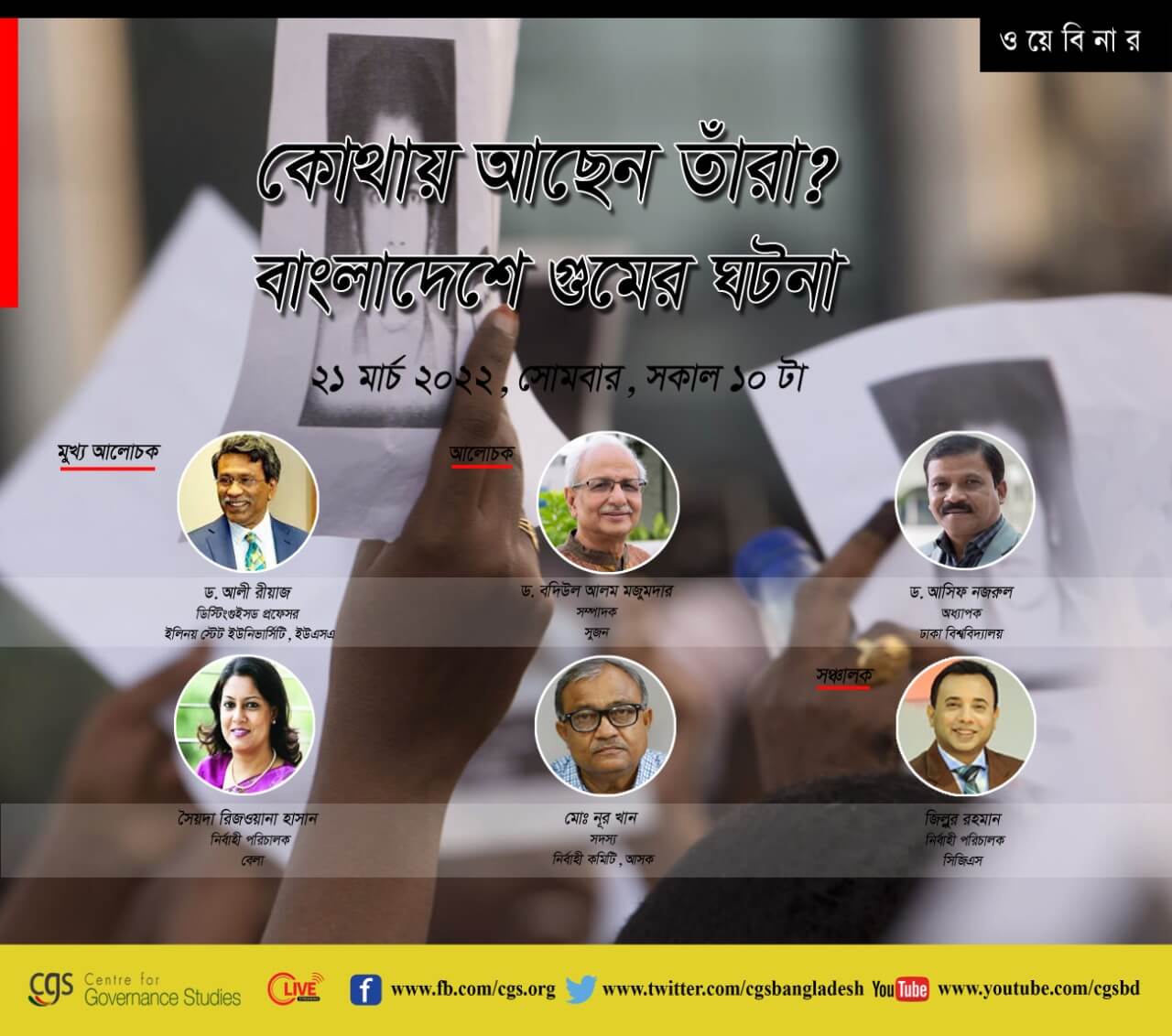 ---
Enforced Disappearance has become widespread in Bangladesh over the last decade. There were instances where involvement of state agency was found to be the cause of such incidents. Understanding the terrible outcome of this human rights violation, Centre for Governance Studies has conducted a research study where it analyzed the cases of Enforced Disappearances took place between January, 2019 to December, 2021. In order to highlight this findings of the study, the Center for Governance Studies is organizing a webinar, titled "Where are They? Enforced Disappearances in Bangladesh"; on upcoming Monday 21 March, 2022 at 10.00 A.M. The presentation will be given by the Principle Investigator of the research, Professor Dr. Ali Riaz who is a distinguished Professor of political science at Illinois State University, USA and a member of the advisory board of the Centre for Governance Studies.
Dr. Badiul Alam Majumdar, Secretary, Citizens for Good Governance, Dr. Asif Nazrul, Professor of Law, University of Dhaka, Advocate Syeda Rizwana Hasan, Chief Executive, Bangladesh Environmental Lawyers Association(BELA), Md. Nur Khan, Member, Executive Committee, Ain o Salish Kendra(ASK) will join the webinar as the discussants.
The program will be conducted by CGS Executive Director Zillur Rahman.
Comments