Zillur Rahman
MANAGING EDITOR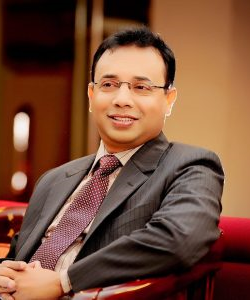 ---
Zillur Rahman is the Executive Director of the Center for Governance Studies. Zillur, a journalist by profession, and has been working as the anchor of the most successful television program of what is called 'Tritiyo Matra'(The 3rd Dimension), an award winning program by Channel i. He produced more than 5,890+ episodes concerning politics, governance and current international affairs over the last 16 years since 2003. By 2019, approximately 40 million Bengali TV audiences in Bangladesh, and Bangladeshis living around the world made Tritiyo Matra a part of their most favorite television viewing program. Zillur won several awards at home and abroad for his excellence in moderating the talk shows. Zillur holds Bachelor of Honors and Masters Degrees in Government and Politics from Jahangirnagar University.
He worked in a number of leading dailies, weekly magazines and Radio. He is the author of two non-fiction books and edited some unique books on politics. He worked for the World Bank and UNICEF as short-term consultants. He also heads CCN, a media consultancy firm. Zillur Rahman participated in US State Department sponsored 'International Leadership Program' program on 'Role of Media in USA' in 2007. Zillur also attended and contributed in a number of seminars, workshops, and dialogues on Global Governance held in Germany, India, U.S.A., South Africa and other European countries.
Comments
26 Dec 2022, 01:04 AM

Tritiyo Matra shall remain as a symbol of Journalism that we all as a nation can take pride of. Zillur Rahman has strenuously striven for decades to set a glorious example of fair and high quality journalism which none other can remotely match in any shape or form. This is an example of excellence that we all can celebrate. Long live Tritiyo Matra. Long live Zillur Rahman. Shamsuddin Ahmed London.