Executions at Will? Extrajudicial Killings by State Actors in Bangladesh
10 March 2022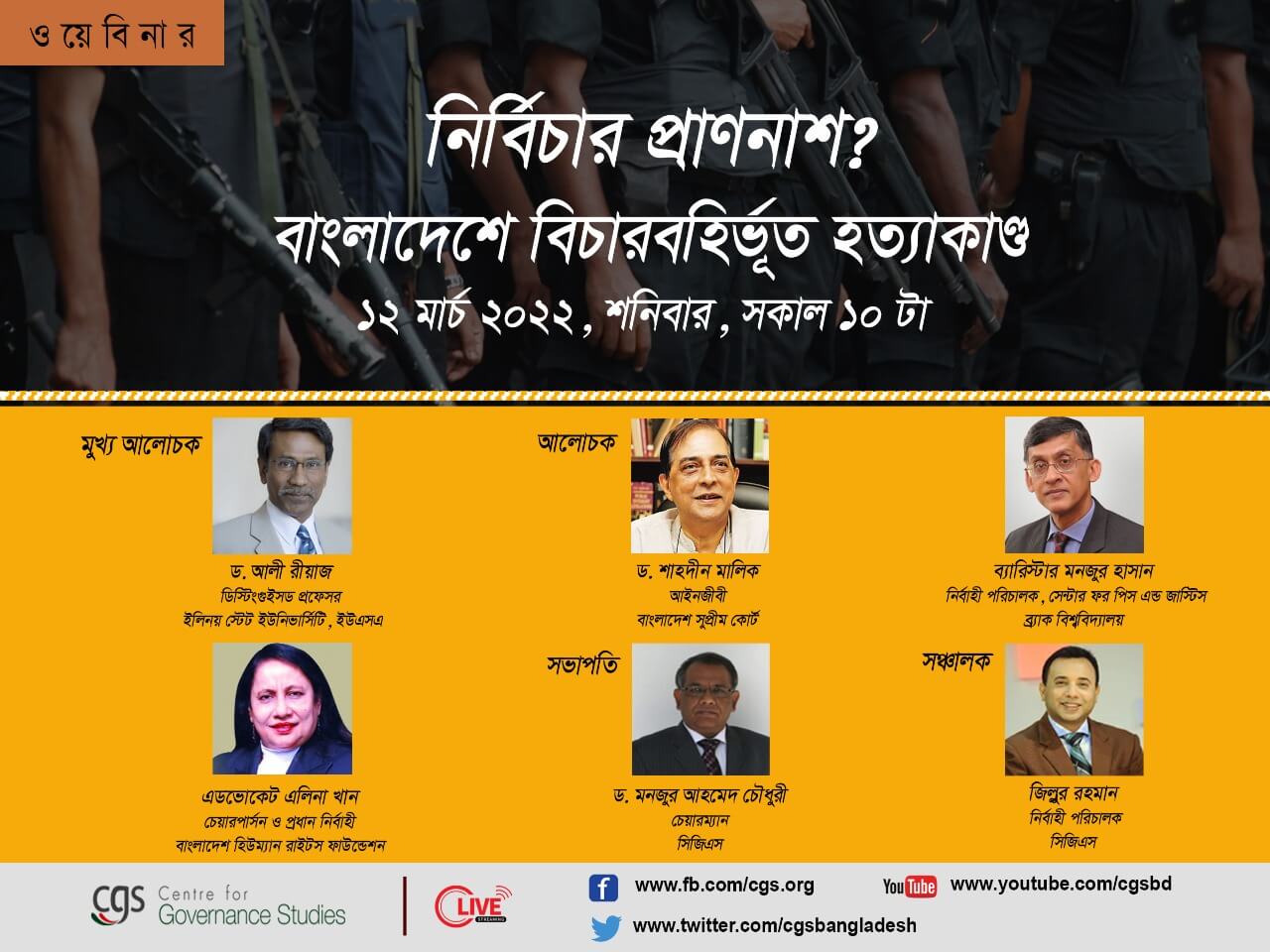 ---
Press Release
Extrajudicial killing is a type of arbitrary or unlawful deprivation of life that constitutes a serious breach of human rights. Over the previous decade, this has been a frequent occurrence in Bangladesh. Understanding the terrible outcome of this violent practice, Centre for Governance Studies has conducted a research study where it analyzed the cases of Extrajudicial Killings took place between January, 2019 to December, 2021. In order to highlight this findings of the study, the Center for Governance Studies is organizing a webinar, titled "Executions at Will? Extrajudicial Killings by State Actors in Bangladesh"; on upcoming Saturday 12th March, 2022 at 10.00 A.M. The presentation will be given by the Principle Investigator of the research, Professor Dr. Ali Riaz who is a distinguished Professor of Political Science at Illinois State University, USA and a member of the advisory board of the Centre for Governance Studies.
Dr. Shahdeen Malik, Senior Advocate, Bangladesh Supreme Court, Barrister Manzoor Hasan, Executive Director, Centre for Peace and Justice, BRAC University, Advocate Alena Khan, Chairperson and CEO, Bangladesh Human Rights Foundation (BHRF) will join the webinar as the discussants.
The program will be presided over by Dr. Manjur Ahmed Chowdhury, Chairman of Centre for Governance Studies and conducted by CGS Executive Director Zillur Rahman.
Comments