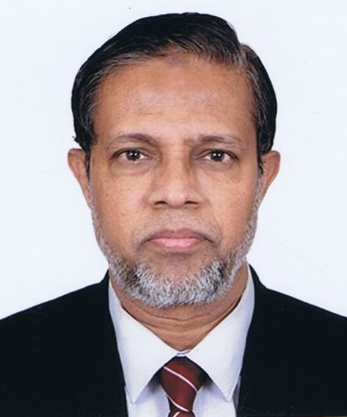 ---
Dr. Muhammad Abdul Mazid, retired Secretary to the Government of Bangladesh and former Chairman of the National Board of Revenue (NBR). He was Chairman of South Asian Federation of Exchanges (SAFE) and represented the Stock Exchanges of the South Asian Region in the BCIM-EC initiatives. He is also an Adviser of the South East Asian Cooperation (SEACO) Foundation.
A post graduate from the University of Dhaka in English Literature, pursued further education in Oxford, UK , did his PhD in Social Science. Mr Mazid started his career with Bangladesh Bank (Central Bank of Bangladesh), joined the Bangladesh Civil Service as a member of the Audit and Accounts cadre in 1981. Prior to retiring as the Senior Secretary of the Ministry of Finance, Dr .Mazid worked in many senior positions of the Public Services, in the public finance sector in particular.
He was a member in the Bangladesh Planning Commission, hold senior positions in the Finance Division, Ministry of Finance, Director of the Board of Investment (BoI), and Economic Relations Division. Dr Mazid served as a trade diplomat (Commercial Counselor) for six years (1994-2000) in the Bangladesh Embassy in Tokyo, Japan. He worked with UN Board of Auditors in UN HQ, NY, was a member of the Aid Harmonization Committee representing the Asia Pacific Group in OECD, Paris and was inducted in the Draft Committee of the Paris Declaration, 2005.
He has been a member of the International Training and Development (ITD),UK, a resource person in the training academies like Bangladesh Public Administration Training Center, National Defense College, Civil Service College, Bangladesh Bank Training Academy etc. He has been a visiting faculty in the Ahsanullah University of Science and Technology (AUST) and University of Information Technology and Science (UITS). He authored 28 books on literature and Socio-economic- cultural –diplomacy.
Comments