Three Years After George Floyd: Hopes Dashed, Progress Mixed
Inès BEL AIBA | 25 May 2023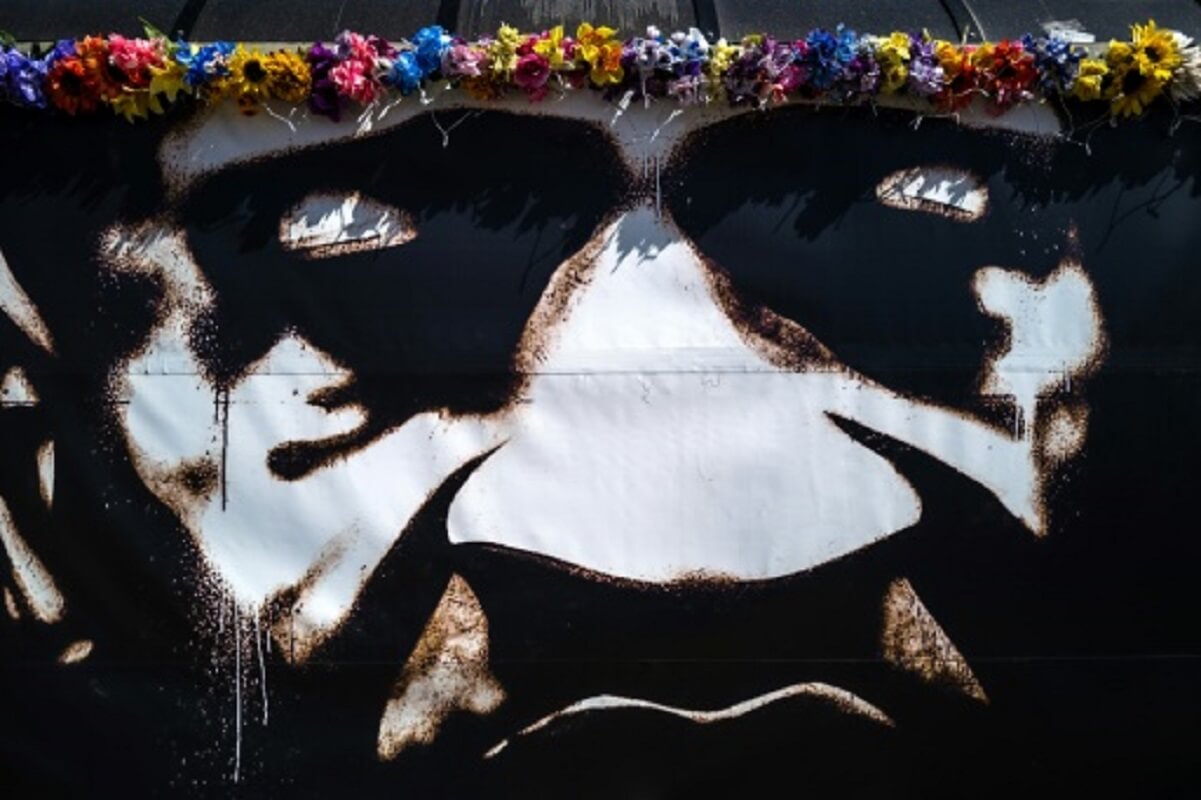 ---
It's been three years since a white police officer put his knee on George Floyd's neck, asphyxiating the African-American man and sparking mass protests against racism and police violence.
On the anniversary of the May 25, 2020 killing -- which was captured on video and went viral around the world -- AFP came back to ask his aunt, a protester, and one of the leaders of an organization dedicated to his memory to describe what has changed, and what hasn't.
Angela Harrelson
For George Floyd's aunt, among the most notable developments after her nephew's death is "the acknowledgement that systemic racism exists."
"The conversation is different. People are more open, especially white America, about talking about race relations," Harrelson tells AFP in front of "George Floyd Square," the makeshift memorial erected where the 46-year-old was killed in the northern U.S. city of Minneapolis.
"People always ask, 'Do you think it's getting better?' Yes," she says.
She points to the conviction of the police officers involved in Floyd's death, the reforms in Minneapolis law enforcement, and diversity programs at universities.
"Is there more work to do? Yes. Will there be more police killings? Yes, there will," she says.
That is why the work must go on.
"Twenty years from now, 50 years from now, 100 years from now, the goal is not to hold a sign that says 'Black Lives Matter.' And until we can do that... that's when we know we have arrived. That's the goal."
Bethany Tamrat
AFP first encountered Bethany Tamrat, now 22, at a protest in Minneapolis in 2020. At the time, she says, it was essential for her to participate in the movement because she wanted "to be able to say, 'I saw it with my own eyes.'"
"In the moment, during 2020, it felt like there was a shift.... There was a lot of hopefulness... that there was going to be positive change," she says, speaking on her university campus.
"And I can confidently say three years after that, it was really a facade," she said. "It almost feels like we took five steps, only for us to lose 15 steps back."
The heated debate in schools and universities over Critical Race Theory -- which holds that racial bias is inherent in many parts of US society, and often embedded in legal systems and policies -- is a glaring example, she says.
On May 15, nearly a month after AFP's interview with her, Florida's governor signed legislation to end diversity programs at public universities in his state.
"I don't think people are ready to make the change," she says.
Talking about diversity and inclusion within a private company is one thing, but when you "really sit in with yourself and reflect on how you have contributed to racism, how you have these personal biases against certain communities, that takes harder work."
"Even as a country, we can't all be on the same page when it comes to history.... We all have varying versions of what happened in this country... then how can you make change?"
Maybe, she ponders, it is by "truly listening to the people that are affected."
Cofounder and executive director of the George Floyd Global Memorial, Jeanelle Austin preserves every single item left at the scene of his murder.
The signs, flowers, notes and other items will one day be displayed to ensure that people "remember what happened for the purposes of continuing the pursuit of racial justice," she says amid the curated items from the scene that are catalogued and stored.
For her, real change was possible, but "people won't do it," she says, "because we have a system and an industry in our country that requires Black people to be at the bottom."
The anti-racism protests of 2020 saw Americans take down Confederate statues and fight for legislative change in a campaign for justice.
But "all of that was not going to solve the problem of racism in the country if people weren't willing to change," Austin says.
The nature of policing is also an issue, she notes.
For example, when Tyre Nichols, a young Black man from Memphis, died in January after being beaten by African-American police officers, "people said, 'Well, what is this?' This is Black-on-Black crime,'" she says. "Policing culture is policing culture, regardless of your skin."
Some people then reverted to business as usual, "and business as usual is what caused harm," according to Austin.
These issues do not revolve exclusively around policing, but churn in the country's media, education and health care, she says.
"It's always a state of emergency. Because lives are at stake. People are dying."
Ines Bel Aïba - AFP Correspondent.
This article was originally published on Japan Today.
Views in this article are author's own and do not necessarily reflect CGS policy.
Comments