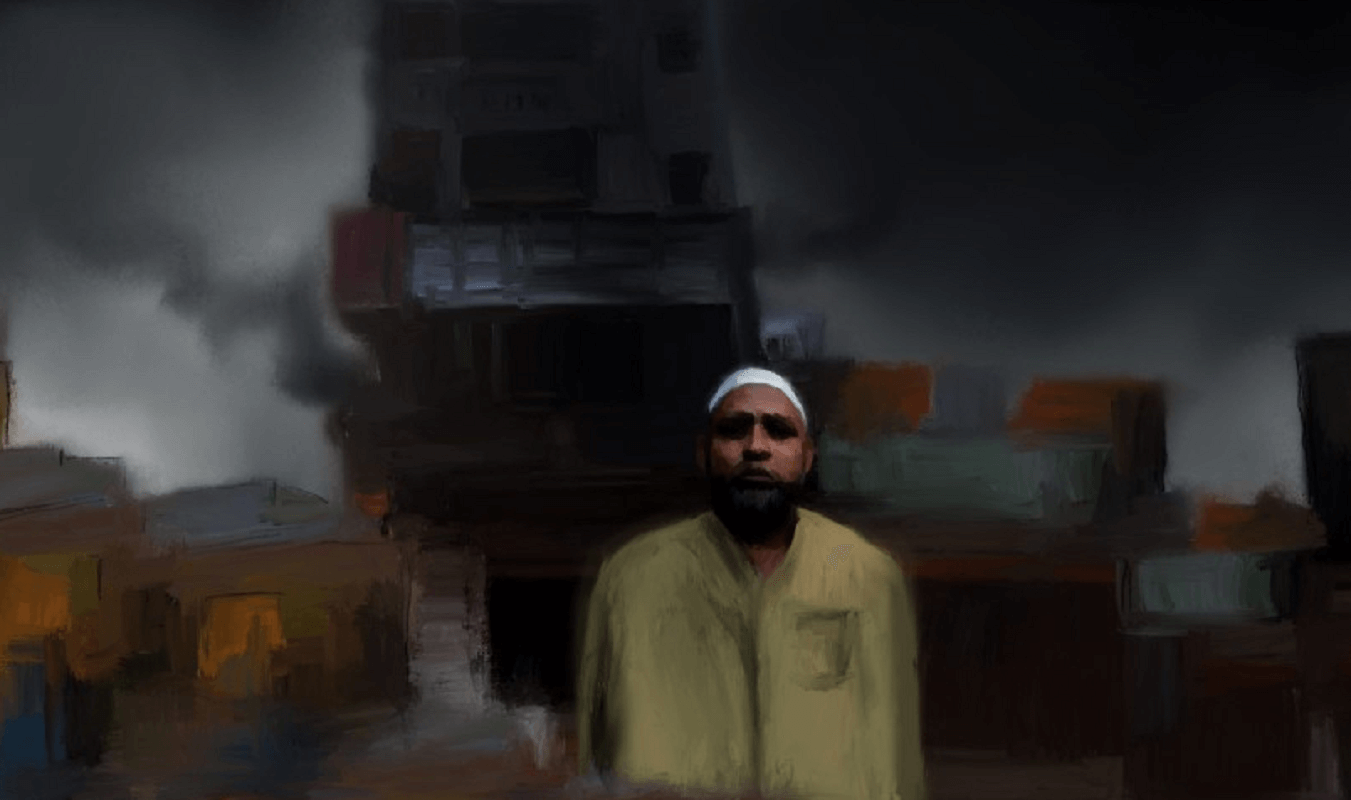 ---
Some may say that no conclusion can be drawn about crores of Hindus on the basis of these incidents. But Hindus should honestly ask whether they respect co-existence with others. Is hatred not increasing in Hindu society?
In the evening of the day of Eid a friend shared a video which was in fact done live by the famous singer Shaan. He was in his casuals. As we learn from him he was in Mangalore where he had to perform. But before that he felt compelled to do this video. This was because of the attacks that he faced for his earlier post, released at the beginning of the day of Eid. In the post that he uploaded, he can be seen wearing a skull cap with hands raised in a dua with a caption, "Eid Mubarak to you and your family." This gesture received angry, hateful reaction from his Hindu followers, enough in number to force him to take out time before his performance to give a polite lesson to his followers in the beauty of respecting other religions. He in his own way said that he wouldn't change, it is for his followers to think about what they had become.
So, the day of Eid became for me, as for Shaan, a day to think about my fellow Hindus. Or, worry about them. Not only about a significant section of the Hindus of India. I feel concerned for even those Hindus who have gone to other countries and settled there. We were not taught enough about what's going on in the community or what is being done to them hasn't been explored enough. What they're doing to themselves, what they're turning into has never been critically examined. No one cares for their collective socio-psychological health.
On the other hand, much has been written about the Muslims of India over the years. About the violent attacks on them, about their killings and destruction of their homes and livelihoods, about their daily humiliation, about the injustices meted out to them by the state and society. About the growing depression in Muslim society as a whole in India. There is no aspect of the lives of Muslims which has been allowed to remain private. They are a matter of public discussion and everyone feels free to comment on them.
Muslims are bearing all this and are alive. The proof of their survival is that despite all the might of the state, Bilkis Bano is still fighting. She doesn't sound helpless and bitter, and is also not ready to give up her constitutional rights. Khalid Saifi comes home only on an interim bail of six hours after being kept in jail for three years, and I see his photographs in which he smiles and laughs. In those six hours, he finds time to clip his mother's nails and feed her. Despite the horrendous rebuff from the Supreme Court, Zakia Jafri does not stop fighting for justice. Even after facing violence and obscenity on the occasion of Ram Navami, Muslims celebrate Eid with grace. All these are proof of the survival of dignity and humanity of Muslims.
It is now becoming difficult to say the same thing with confidence about so many Hindus. I am not talking about Ram Navami which is now sadly becoming more about Muslims than about Ram. Has Ram become a tool or cover to provoke Hindu hatred against the Muslims. It becomes clear just by comparing the violent collectivisation of Ram Navami with the decent collectivisation of Muslims on Eid, which came a few days after Ram Navami.
Hindus have many organisations which look community based but the welfare of Hindus cannot be achieved unless other communities are restrained. It cannot be done unless hatred is spread among them against Muslims and Christians. A large section of Hindus choose political leaders as their representatives who spread hatred against other communities. We haven't talked about this problem. Why can the votes of Hindus be guaranteed by spreading hatred towards other religions?
The school near Hathras
The immediate provocation for this rumination along with the Shaan video was the news from a school near Hathras. A video landed in my timeline in which dozens of people at the gate of this school, perhaps even the parents of the children studying in it, are clapping and singing Hanuman Chalisa or Manas. It is obvious that they don't know Hanuman Chalisa or Manas. They are muttering something to convince themselves that they know it. They are not doing it out of devotion for Hanuman or Ram but to express their anger against someone. It shows that all the guardians assembled there couldn't be but those with Hindu names, supporters of Hindutva.
What was the issue after all? You are told that these are Hindu parents angry with the school after they came to know that their children were made to offer Namaz. They were demanding action against the teachers of the school.
What was the incident though? A teacher of the school tells the media that on the occasion of World Heritage Day, April 18, the school had organised a programme with the aim of introducing the students to all religions, considering all religions as a collective heritage of humanity. There the children also sang Allama Iqbal's famous prayer 'Lab pe aati hai dua'. There was no namaz at all. Children had also sung prayers of other religions. It was even videographed. But a rumour spread outside that children were made to offer namaz. Three teachers including the headmistress of the school were suspended. The school and district administration ordered an investigation.
The district administration told the press very clearly that the news of children offering namaz was wrong, it was a rumour. But this rumour led to the punishment of the teachers who had not done anything wrong. This action was not reversed. The administration didn't tell us what action was being taken against the rumour mongers? Or, do Hindutvawadis have the right to spread rumours?
What is wrong with this case? It is obvious that whatever the school teachers did, they did with the objective of creating awareness and sensitivity among the children about all communities. But they did not know that now Hindus would not be allowed to have such sensitivity in their children. The attempt is not to familiarise Hindus with their scriptures but create suspicion regarding others.
This is not the only such case. Such reports have been coming from Jharkhand, Gujarat, Karnataka, Madhya Pradesh, Uttar Pradesh and other states for some time now. A school in Gujarat was planning a tour of the mosque for its children. They were looking forward to it. But some of the parents got furious. Not all, but even those who thought that it was good for their children were too scared to stand by the school. We see in these cases that certain Hindu organisations and with them a section of Hindutva-influenced parents go berserk at any attempt to talk about religious harmony.
Hindutva versus Hindus?
Earlier one felt that it was not in the nature of the Hindu society to hate others. Hate was being injected into it. It was organised. But now it seems that years of work by the Rashtriya Swayamsevak Sangh and its affiliates have managed to significantly change the Hindu nature. Otherwise what explains the anger of a parent who lodged a complaint when his child called him Abbu. He was shocked. Where from his child had picked this bad habit, he wondered. And then he found out the culprit. It was an English textbook in which children were depicted addressing their parents as Abbu and Ammi! It outraged the religious sensibilities of this Dehradun based parent and he forced the district authorities to order an investigation into this nefarious design!
How did this parent develop this allergy? Why did his sensibilities get revolted by the words Abbu and Ammi?
Now it seems there are a significant number of Hindus who can't even tolerate that people of other religions practise their religion. First we saw some Hindus attacking the Muslims who were offering Namaz in the open. Then the pretext was that it was a misuse of public spaces. Now we hear that in an upmarket locality in Noida, certain Hindu neighbors started objecting to the Muslims offering Namaz of Taraweeh in their houses. So does this mean Hindus can build temples in their societies and play bhajans loudly, but they cannot tolerate that Muslims offer their prayers in their houses along with their families and friends. On the occasion of Christmas, we have seen certain Hindu organizations enter churches forcibly.
Hate entering hearts?
This hatred is now becoming a part of the Hindu nature. Hindus feel tempted to express hatred towards others and it has reached obscene levels. Whether it is online auction of Muslim women openly or writing abusive posts against Muslims as a daily work, what is worrying is that there is not necessarily an organised effort behind it. Several Hindu youths willingly spread this slander. It has been noted by many that on Eid or holy days of other communities, a section of Hindus make obscene remarks against them. By saying that it is happening only in the virtual world, we are downplaying its seriousness. This infection of hatred and obscenity among a significant section of Hindus is now becoming an epidemic. How can this sick mind create any healthy relationship?
Hindus have now a growing number of 'skilled' orators, and there are many women among them, who openly preach violence and spread filth. The number of their followers who enjoy this hatred is also increasing exponentially.
Hindutva abroad
Just as Hindus go abroad with their caste, they often take the germs of their disease of intolerance with them to other countries. It has been seen in America, Australia, England that Hindus or their organisations now brazenly express anti-Muslim hatred. In America, some Hindus take out processions with bulldozers. Everyone knows what the bulldozer means. One Vishal Jood, arrested for violence against Sikhs in Australia, was sent back to India as punishment. But on reaching here he was welcomed as a hero by his community members.
No conclusions
Some may say that no conclusion can be drawn about crores of Hindus on the basis of these incidents. But Hindus should honestly ask whether they respect co-existence with others. Is hatred not increasing in Hindu society? Are they not getting allergic to others? Are they victims of an inferiority complex that they feel compelled to prove their dominance by resorting to violence in which their numbers are the only source of their superiority? Hindu society will have to first ask this question and only then can the process of its redemption start.
Apoorvanand teaches at Delhi University.
This article was originally published on The Wire.
Views in this article are author's own and do not necessarily reflect CGS policy.
Comments