The UN is Incapable of Ensuring Peace
Emily Tamkin | 25 September 2022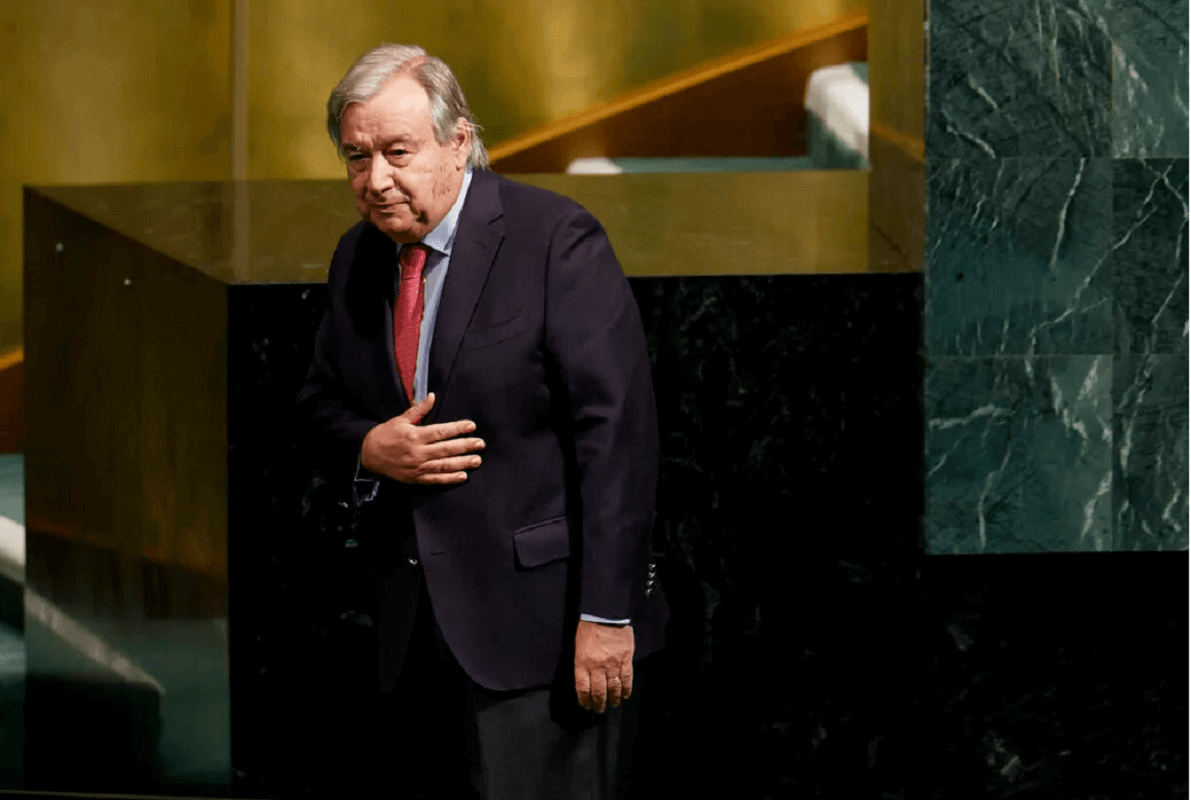 ---
Its General Assembly this week underlined how impotent it is in facing up to Russian aggression in Ukraine.
"Our world is in peril – and paralysed," tweeted António Guterres, the secretary general of the United Nations, on 20 September. "Cooperation and dialogue are the only path forward. No major global challenge can be solved by a coalition of the willing. We need a coalition of the world."
An excellent idea, Secretary General! What should we call it? Countries Together? People Assembled? Maybe something like "United Nations"?
The UN today, 23 September, wraps up "High-level week" of its General Assembly. Over the course of this week, the idea that the United Nations as an organisation remotely capable of ensuring peace and security has been undermined. While world leaders convened to give lofty speeches about their countries' place in the world and their visions of what the international community could look like, Vladimir Putin announced four referendums that would "allow" Russia to claim Ukraine's territory as its own – sham votes that began today and will continue over the weekend – and hinted at the use of nuclear weapons. Meanwhile, Russia's status as a "P5" member of the UN Security Council means it has a veto over even the most mealy-mouthed censure of its actions.
What's more, Russia is also given a platform at the UN from which to legitimate its lies. Consider, for example, that as Putin was launching his full-scale invasion of Ukraine in February, Russia was almost simultaneously part of a UN Security Council meeting on the matter.
Some will point out that the US has behaved similarly, sending Colin Powell to the UN in 2003 to insist that Iraq had chemical weapons as a justification for invading it. This only further highlights the body's shortcomings.
To be clear: the United Nations isn't useless. That there is an international forum where countries and diplomats can speak to one another is good, given the dwindling avenues to do so. And there are some areas – climate change, sustainable development, water, aid to refugees, girls' education – in which the UN still has a clear role.
But when it comes to security, the UN is failing to prevent atrocities. Yet it continues to pretend that it has some role in stopping them and then, when it proves unable to do so, shrugs and, worse still, continues to provide a platform for those committing them. (It isn't just Russia. The UN report on China's abuses against Uyghurs, which have been going on for years, was only released this August.) It has been said that the UN does not exist to bring the world to heaven, but to save it from hell. But perhaps the most useful thing it could do right now is admit that it can't do that either.
Emily Tamkin is the senior editor, US at the New Statesman. She is the author of The Influence of Soros: Politics, Power, and the Struggle for an Open Society and the forthcoming Bad Jews: A History of American Jewish Politics and Identities.
This article was originally published on The New Statesman.
Views in this article are author's own and do not necessarily reflect CGS policy.
Comments