Pakistan, Taliban and Women's Rights Under Islamic Governance
Imtiaz Gul | 01 June 2022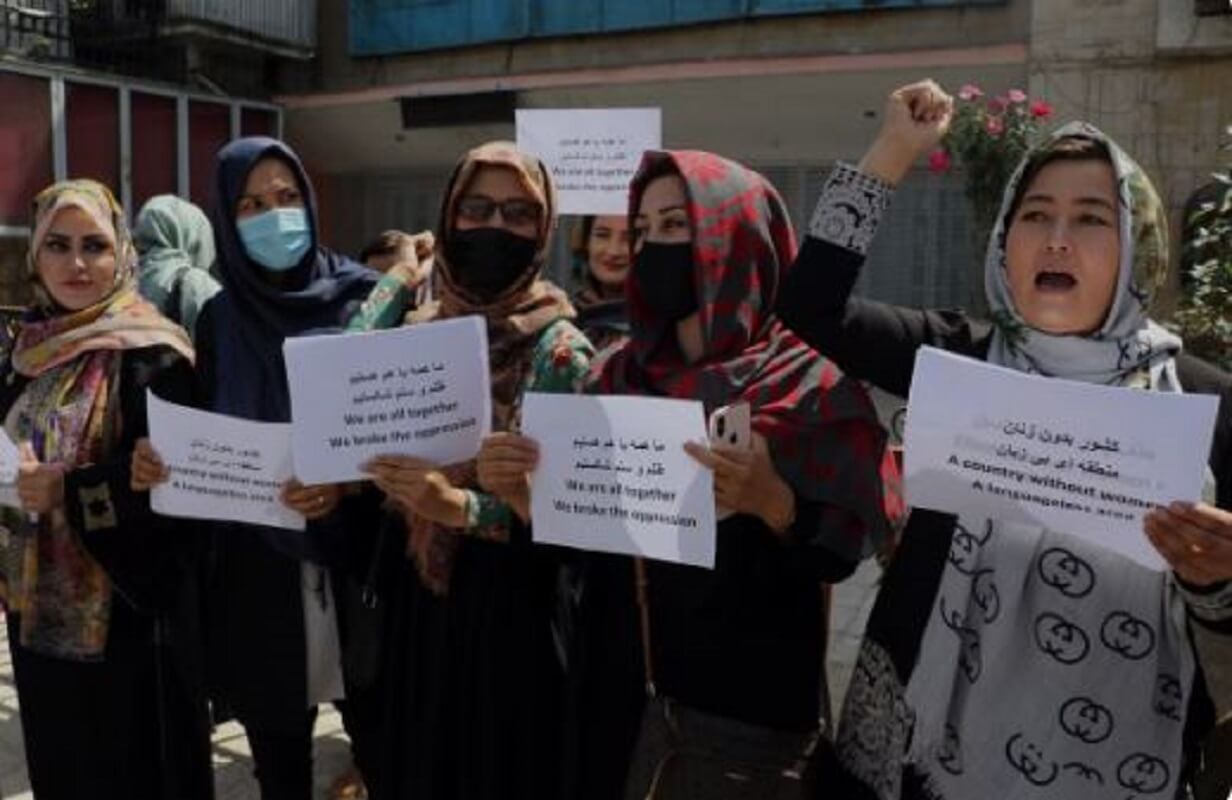 ---
Afghans, in general, approach Pakistanis with a bloated sense of the kind of entitlement that children project on their parents. They keep their bar of expectations unusually high. To a certain extent, these expectations are not misplaced because of the scars and bruises that Afghans have suffered for more than four decades of cyclical conflict accompanied by terrorism. Such a socio-political landscape naturally breeds frustration and despair, and inflicts a sense of victimhood. This also raises expectations as victims, and here is where their problems with Pakistan begin: they expect the next-door neighbour, which happens to be the Near Enemy, to be benevolent, considerate and forgiving without taking into account the challenges that the neighbour itself faces — outdated governance system, deeply entrenched self-enriching status quo forces within the government, systemic corruption. And of course, Pakistan's issues with its Near Enemy i.e. India represent another major hurdle in its relations with Afghanistan.
Despite several odds, Pakistan has been responding to the multiple crises that the war-affected Afghanistan has been facing — education scholarships, liberal visa regime, trade facilitation and humanitarian assistance since August 2021. This doesn't mean there are no administrative and procedural problems that the Afghans face at the hands of Pakistani officials. Complicated procedures and propensity of individuals in ministries or at border to exploit their position for financial gains is a bitter reality, though not surprising in a region that has beset with conflict for decades.
Pakistan has served as the key link between Afghanistan and the international community as well as the exporter of edibles and hundreds of necessities of daily use. Yet, there are limits to Pakistan's ability to help Afghans sail through their troubles. The biggest limitation is the international communities' refusal to recognise the Taliban regime which still appears insensitive to the global concerns about fundamental rights of all Afghans. Secondly, with the ever-increasing regime of restrictions, with women as the prime target in particular, the dominant majority of Afghans, including women, don't want to live in a suffocating socio-political environment loaded with intimidation and fear of the vigilantes of the Ministry of Vice and Virtue.
The Afghan clergy and the government will have to agree on a minimum agenda of national cohesion and inclusivity — as desired by Pakistan and other nations. Until the Taliban make themselves acceptable to all Afghans, how can they expect the world to recognise them? It is not the world that will mold itself to the dogmatic views of the Taliban. Rather, the Taliban will have to mold themselves according to the aspirations of the world. No law or society can afford to deny half of its population — i.e. females — their basic rights to education, health and employment.
Restoring institutions such as the women's ministry to safeguard their rights could be one step to address global aspirations for equal rights in Afghanistan.
The hijab obligation (introduced on May 22) for all TV anchors and journalists is the latest affront to the aspirations not only of Afghan women but also to all those outsiders who have been requesting the Taliban to be respectful to women as equal citizens of Afghanistan. With only eyes visible, female anchors at the major Tolo TV from May 22 were both shocking and disgusting. As a consequence, male anchors also started wearing masks to express solidarity with their female colleagues.
Taliban leaders and their apologists do defend restrictions on women as local culture and tradition, but a majority of critics and observers from within and outside Afghanistan disagree: domestic law, norm, or Sharia argument is not tenable because the world requires respective, bare-minimum compliance of the international humanitarian law, they say. No government and no member of the United Nations should be allowed to hide behind national law or religion to deny women their due status in society as far as their freedom of movement, education, health and employment is concerned. International law does supersede domestic law.
International opinion is a must-factor in national politics, particularly when it comes to recognising and financially helping a particular government. Taliban cannot ignore this global aspiration altogether and hide behind sharia or national culture when invoking national sovereignty for its decisions, says Hassan Aslam Shad, an international law expert.
There are issues that are more pressing than deciding on the kind of 'purdah' Afghan women should practise in public. Welfare of the common Afghan citizens and improving the economy require much greater attention than it does as of now.
These concerns also resonated a recent Pak-Afghan Religious Scholars Conference. Ambassador Mohammed Sadiq, Pakistan's Special Representative for Afghanistan, conceded that the Taliban are striving to address multiple uphill challenges with resource and institutional limitations. But ameliorating these challenges in an inclusive manner would be much better for the future of Afghanistan, he opined.
The de facto Afghan government can possibly invite much more international support to shore up its fledgling economic conditions by creating equal opportunities for all Afghan citizens, instead of keeping the entire focus on women. This will help them fend off socio-political opposition that has now begun emerging in reaction to the Taliban's obscurantist way of governance.
The writer heads the independent Centre for Research and Security Studies, Islamabad and is the author of 'Pakistan: Pivot of Hizbut Tahrir's Global Caliphate'
This article was originally published on The Express Tribune.
Views in this article are author's own and do not necessarily reflect CGS policy.
Comments