Vacancy Announcement: Research Intern
10 July 2023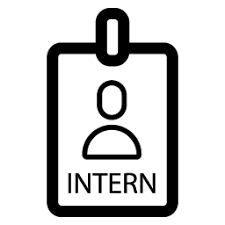 ---
Centre for Governance Studies (CGS) is seeking to hire research Interns to join its running projects. Research interns will support the development and execution of multiple projects of CGS.
Location: New Eskaton, Dhaka
Type: Paid Internship
Eligibilities:
• The applicant must be interested in research
• Should be a graduate from International Relations, Political Science, Economics, Public Administration, Statistics, or Information Science and Library Management from any renowned university
• Proficient in Microsoft Excel, PowerPoint, and Word
• General knowledge in Data Analysis and Visualization will get preference
• Excellent writing and communication skills in both English and Bangla
• Applicant should be updated with latest developments in the areas of national and regional security and geo-politics, political and economic governance, and contemporary social issues.
Interested candidates are requested to send their resume and cover letter to [email protected] with the subject line – "Research Intern"
Comments
10 Jul 2023, 08:37 PM

I'm Uyi shing Marma from Bandarban hill Districts, Graduate Student, Governance and Development Studies in Bandarban University. Contact Number : 01828840469 Email: [email protected]

10 Jul 2023, 08:53 PM

Assalamu Alaikum. It's a wonderful opportunity. I am also a fresh graduate currently and really interested to grab this opportunity. Rafin Mahmud. Completed BSS Hon's in International Relations from Bangladesh University of Professionals. Contact no. 01782578574, 01869032450 Email: [email protected]

12 Jul 2023, 01:38 AM

I am enthusiastic to work. For more details, please contact with my mail id :[email protected]

14 Jul 2023, 06:17 AM

Interested candidates are requested to send their resume and cover letter to [email protected] with the subject line – "Research Intern"