Buy Now, Pay Later: A Trap or A Good Initiative?
Joy Banik | 27 January 2022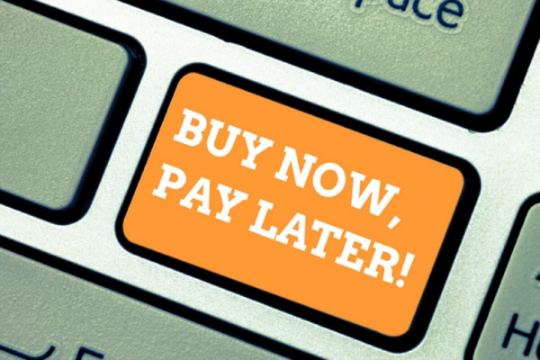 ---
In the middle of all this economic uncertainty brought on by Covid-19, there is a rising trend that is quickly gaining popularity among retail consumers: Buy Now, Pay Later plans, sometimes known as BNPLs.
Instead of paying the entire price upfront, this payment option allows clients to pay in equated installments over a set period of time without incurring interest on the transaction.
Unfortunately, though, costs will still be charged, such as late payment fees and monthly account-keeping fees, among others.
If these fees are not paid on time, they can quickly pile up and become prohibitively expensive. Still though, consumers and retailers are not unfamiliar with this kind of deferred payment.
The incorporation of mobile technology and innovative enterprises that lean on new capabilities that make this way of payment smooth in the ever-evolving retail payment landscape is what is propelling this method of payment back to prominence.
From a survey by the WWD, a younger, more tech-savvy population will fuel the accelerated expansion of BNPL payment services, which is expected to expand by 21.2 per cent year-on-year by 2023, reaching a valuation of $33.6 billion.
However, a potent combination of young consumers who may not be as financially aware but are more accustomed to using mobile and app-based payment services, along with rising youth unemployment, has prompted regulators to sound the alarm.
It is apparent that BNPL schemes and other creative payment options will be around for a long time to come.
When you consider that the global e-commerce market has experienced an acceleration due to a pandemic-induced frenzy, accounting for a visible percent of retail sales share over the past year, payment schemes such as BNPL benefit both consumers and merchants.
It is expected that the adoption of this payment method will only grow exponentially over time.
As a result, it is envisaged that adequate regulatory measures would be implemented to supplement this with better measures that protect consumers and their purchases.
A sign that regulators are lagging behind fintech companies is the scale and number of innovations witnessed in the retail payment sector over the past few years.
This suggests that regulators must go beyond reactive measures and adopt more sustainable processes in order to keep up.
Seeing more authorities develop frameworks that encourage financial and fintech service companies to rethink their business models while placing social benefits as their primary business purpose would be reassuring.
As for BNPL schemes, regulators are still taking a more cautious approach due to a lack of policies that could be perceived as reactive and stifling to the innovative retail payment space.
As a result, it is up to fintech companies and BNPL platforms to ensure that customers are protected and their products do not put them on a path to financial ruin while the threat of a pandemic looms over the global economy.
Joy Banik is an Executive, Innovation and Technology at Centre for Governance Studies (CGS).
Views in this article are author's own and do not necessarily reflect CGS policy.
Comments