Manjur A. Chowdhury
Chairman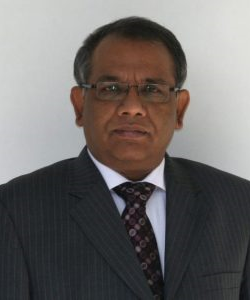 ---
Dr Manjur A. Chowdhury was born to a renowned family from Dattapara in Madaripur district. His father was a government official. After receiving his higher secondary level education from Dhaka College, Dr Chowdhury got admitted to the University of Dhaka from which he received B.Sc. (Hons) in Zoology and M.Sc. in Entomology. He conducted his M.Sc. research work at Bangladesh Atomic Energy Commission (BAEC). After completing his M.Sc., Dr Chowdhury joined BAEC as a Scientific Officer. Later, he worked as a Fellow of the International Atomic Energy Agency (IAEA) at Seibersdorf Lab in Austria and also at Insect Biology and Population Management Lab, USDA at Tifton, Ga, USA. He then proceeded to complete his Ph.D. in Entomology from the University of Georgia. After receiving his Ph.D., Dr Chowdhury joined Kansas State University as a Post Doctoral Research Associate at Southwest Research Extension Center, Garden City, KS.
In 1989, Dr Manjur Chowdhury returned to Bangladesh and started a pest control related business firm – SAFEWAY. SAFEWAY is a research and development oriented private sector firm with objective to control public and urban pests in an environment friendly manner. Because of his two decades long work in this field, many young people joined this field. Now several hundred pest control firms are working in this sector. While working at SAFEWAY, he also collaborated in research works with a number of prestigious institutions such as University of Florida, Louisiana State University, North Carolina State University, Center for Disease Control (CDC), Atlanta, Ga. Here in Bangladesh, he also participated in collaborative scientific works with ICDDR,B, University of Dhaka, Jahangirnagar University. He also served as co-supervisor of more than 20 M.Sc. students and one Ph.D. student. Dr Chowdhury published a number of research papers in prestigious journals in his field. He also made numerous presentations on public health pest management in national and international seminars.
Dr Chowdhury is also actively involved in number of organizations. He served as President of the Zoological Society of Bangladesh (ZSB). Earlier he served as General Secretary of ZSB. ZSB is one of the oldest scientific organizations in Bangladesh. Currently he is serving the of Centre for Governance Study (CGS). He is also involved in educational activities in rural areas. Time to time he writes columns in local newspapers on social and environmental issues. He also participates in talk shows on various TV Channels including Channel I Tritiyo Matra.
In personal life, he is married to Maksuda Chowdhury.
Comments