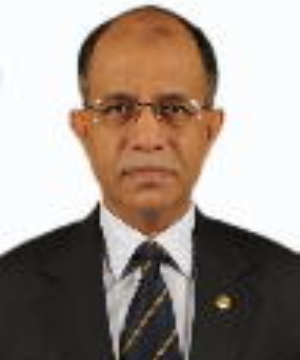 ---
Lieutenant General (Retd) Md. Mainul Islam served Bangladesh Army for 40 years. Being trained in national and international environment with distinction, he worked in various challenging environments both at home and abroad. He, very gallantly managed human resources and security issues both at National and Multinational environment. He effectively handled critical issues, lowest from Platoon Level to Highest Armed Forces level.
The General was, handpicked as Brigadier General to manage the catastrophic situation of BDR Mutiny on 25 February 2009. Within a very short period, with support of all stake holders, he transformed working environment of the traditional border force with new Law, positive culture and with new name Border Guard Bangladesh. As Chief of General Staff of Bangladesh Army (so far longest served officer in this chair) he planned and transformed Bangladesh Army to be more professional and better equipped. As Principal Staff Officer of Armed Forces Division he was part of modernization of Bangladesh Armed Forces. After forced withdrawal of Bangladesh Battalion Headquarters from UN Camps in Ivory Coast, Bangladeshi Peace Keepers faced image crisis, by negative branding like "Armed Tourist" in the mission area. He was assigned to bring change in ways of professional Peace Keeping duty. He could turn the tide in favor of Bangladeshi Peace Keepers. The General was also a proud member of 1st milestone group of 15 Peace Keepers deployed under "United Nations Iraq-Iran Military Observer Group (UNIIMOG) to Iraq in 1988, immediately after Iraq-Iran War. This group paved the way of present day Peace Keeping.
He completed his Masters in Strategic Studies in 2003 from US Army War College, Pennsylvania, USA. The General did his 2nd Masters in Business Administration in 2004 from The Trinity University, USA (Dhaka Campus). Also completed his 3rd Masters in Defence Studies in 2005 from National University. Now he is pursuing his Ph. D. program under BUP.
Born on 1st February 1956 and was commissioned from Bangladesh Military Academy on 8th May 1977. Retired from active service on 31 January 2016.
Comments