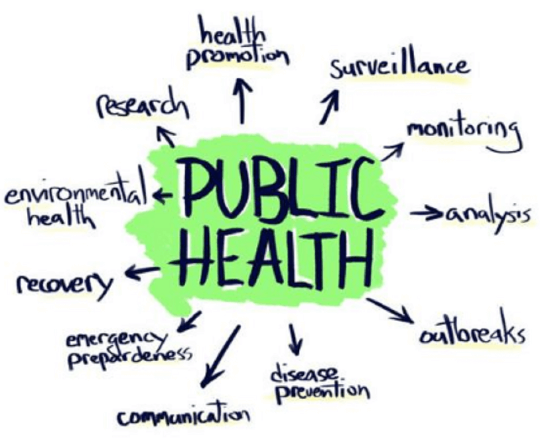 ---
The covid-19 pandemic has opened our eyes to the immensely vulnerable state of our public health sector. Since covid-19 is a uniquely contagious disease, managing testing kits, ensuring social distancing, and discovering vaccines are extremely challenging for the affected countries. The devastating impact of covid-19 has made it necessary to bring many changes to tackle the virus and prepare for future crises. Public health institutions and public hospitals need to be at the centre of attention if we want to plan for the future effectively.
The health sector is usually divided into two dimensions: public health institutions and public hospitals. Before providing policy recommendations for public institutions, it is essential to illustrate the functional difference between these two dimensions. The responsibilities of public health institutions include facilitating research on different health issues and providing policy support to the country's health department. Conversely, public hospitals usually give patients direct treatment through diagnostic or testing, medical advice, and medicine support. Moreover, public health institutions mainly deal with the preventive side of the disease, while public hospitals deal with the curative side. The responsibilities to announce lockdown to maintain social distancing or ensure quarantine for visitors to minimise the spread of any contagious disease lie in public health institutions.
However, compared to their significance, public health institutions do not receive adequate support financially and technologically. Particularly in Bangladesh, public health institutions do not have the attention of the policymakers. According to a World Health Organization report, the average health care expenditure in most countries is 2.3 percent of their GDP, while Bangladesh had less than one percent in the fiscal year 2019-2020. Due to the low budget allocated to the health sector, citizens have to bear a large share of medical costs, with 67 percent of expenses paid by households through out-of-pocket money. Another alarming aspect is that the allocated budget is primarily used in infrastructural development, such as establishing new hospitals or buying new technologies instead of conducting extensive research or supporting research personnel.
Health research has never been a priority in Bangladesh. The policy was never formulated in a way that encourages academicians to facilitate necessary research. In a relevant webinar, Dr Mohammad Mushtuq Husain, former principal scientific officer, Institute of Epidemiology Disease Control and Research (IEDCR), spoke about some of the limitations of public health services. He mentioned there is a massive shortage of manpower in public health institutions compared to public hospitals, a lack of institutional support for capacity building, and a lack of other training facilities for preventive service personnel. The medical education system is structured to focus on the curative sector of the country. Overall, public health institutions are not empowered due to a lack of policy support.
The covid-19 crisis has unveiled some major drawbacks in the health sector across the world and, simultaneously, exposed the possible guideline for reformation. Bangladesh, being one of the majorly affected countries, also requires significant policy changes. When it comes to tackling pandemic issues, public health institutions should get priority besides mainstream hospitals. Their workforce should be increased to include those who are both sufficiently academically and practically skilled. Comprehensive training facilities are required to strengthen their capacity. Besides, a fair and transparent recruitment process is a must as Bangladesh is criticised for its weak and corrupted recruitment process in different government jobs. Accountability needs to be established at the administrative and managerial level to ensure better outcomes. Above all, the reformation should start from educational institutions where students and academicians from university and other related institutions will be motivated and supported to spend more time in laboratories. Most public health laboratories are situated in urban areas, especially in divisional cities, so there should be more laboratories at the Upazila level. The activities of public health organisations such as IEDCR, and Institute of Public Health (IPH), etc., should be adequately decentralised.
Countries such as Cambodia, Laos, Thailand, and Vietnam have tackled the virus successfully compared to other developed countries. This was possible for them because of the robust function of public health institutions along with public hospitals in their countries. It is high time that Bangladesh takes lessons from them for future planning. Currently, Bangladesh is on the verge of becoming a middle-income country. Which means support from development partners will be reduced. The government needs to start thinking immediately regarding the issue and strengthen the capacity of public health institutions to meet this gap that will be created.
Mahtab Uddin Chowdhury, Research Assistant, Centre for Governance Studies (CGS).
Views in this article are author's own and do not necessarily reflect CGS policy.
Comments