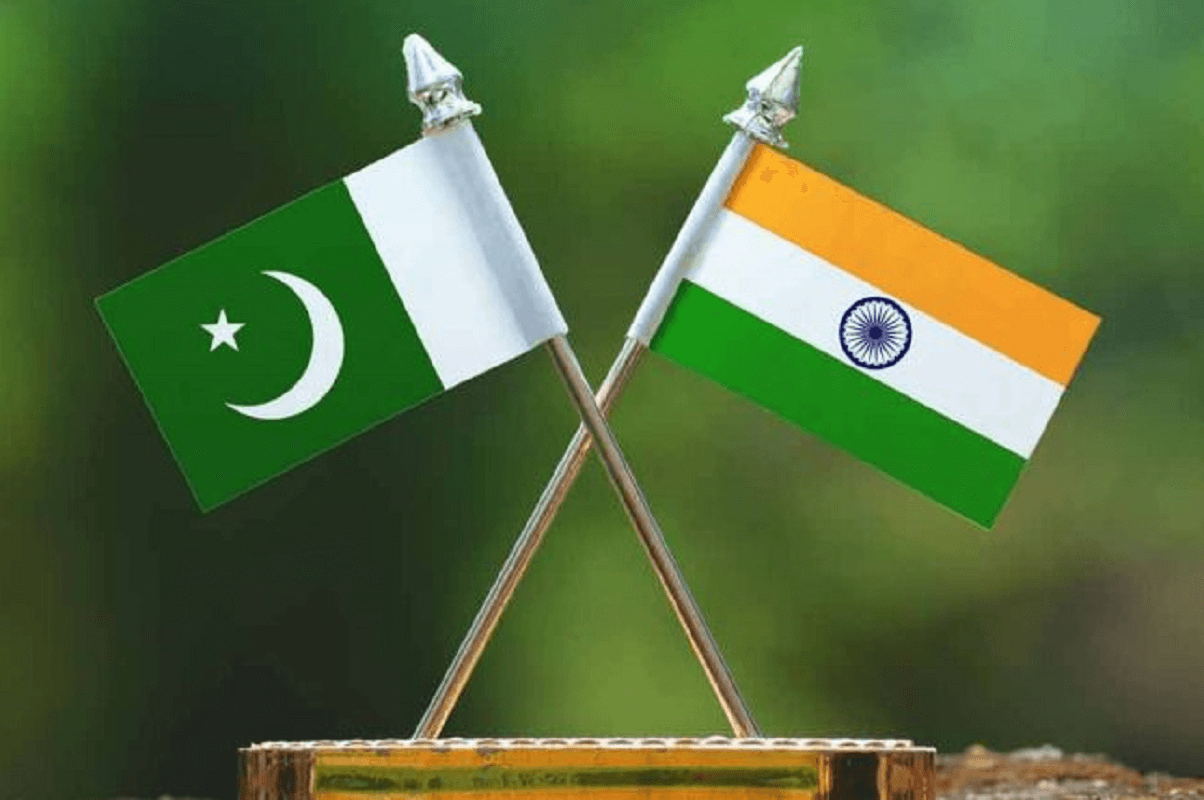 ---
THE outlook for Pakistan-India relations remains troubled. The prolonged diplomatic imp¬asse persists, characterised by new irritants that have added to long-standing disagreements and disputes. When India, host of this year's G20 summit, announced holding a G20 tourism working group meeting in Srinagar in occupied Kashmir, it provoked a sharp response from Islamabad.
A foreign ministry statement denounced the move, calling it "irresponsible" and describing it as designed "to perpetuate its illegal occupation of Jammu and Kashmir in disregard of UN Security Council resolutions". It also objected to Delhi's scheduling of two other meetings of a consultative youth affairs forum (Y20) in Leh and Srinagar. The All Parties Hurriyat Conference urged Muslim countries and China not to attend meetings in the disputed region.
Pakistan's response was predictable in view of India's aim to use these meetings to secure legitimacy for its actions by conveying a sense of normalcy in Jammu and Kashmir, which it illegally annexed and absorbed into the Indian union in August 2019.
India's sweeping restrictions, military siege and human rights violations have continued to make the situation there dire. Delhi has also carried out legal, demographic, and electoral changes in the past two years to disempower Kashmiri Muslims. Pakistan's protests have not deterred the BJP government from pressing ahead.
Formal dialogue and the peace process between the two neighbours were suspended by India long before its 2019 action. But relations plunged to a new low after August 2019. Pakistan responded to Delhi's Kashmir action by halting trade, recalling its high commissioner and downgrading diplomatic ties.
However, back-channel communication between them led in February 2021 to re-commitment by both sides to observe a ceasefire on the Line of Control in accordance with a 2003 understanding. From the dangerous confrontation during the Balakot crisis of February 2019, the two countries stepped back from the brink to agree on the LoC truce.
The ceasefire has since mostly held. But expectations that this thaw would pave the way for a formal dialogue did not materialise. The diplomatic deadlock persists with strongly worded statements exchanged with regularity.
Other than holding the G20 presidency this year, India is also chair of the eight-member Shanghai Cooperation Organisation and will host its annual summit in June. In that capacity it was obliged to invite Pakistan to the foreign ministers' meeting in Goa scheduled for May 4-5.
Although Islamabad has yet to take a decision on whether to attend, it has rarely shied away from participating in multilateral forums even when held in India. As for attending the heads of government summit in June, that might depend on whether Chinese President Xi Jinping and Russian President Vladimir Putin attend.
The impasse persists with new irritants being added to long-standing disagreements and disputes.
The more consequential development for Pakistan-India relations in recent months has been over the Indus Waters Treaty of 1960. For six decades, this has survived wars, confrontations and tensions between the two countries. But questions have now arisen over the fate of the treaty that governs the sharing and management of trans-border rivers.
On Jan 25, 2023, India notified Pakistan through the Indus Commission of its intention to modify the Indus Waters Treaty. This reflected a hardening of India's position and an effort to take advantage of Pakistan's preoccupation with its domestic political turmoil and economic crisis.
Pakistan has long disputed the construction of the 330 megawatt Kishanganga hydroelectric project on the Jhelum river and plans to construct the 850 MW Ratle Hydroelectric Project on the Chenab river in occupied Jammu and Kashmir.
This dispute has figured for decades in bilateral talks and meetings of the Permanent Indus Commission. Because a resolution proved elusive, in 2016 Pakistan approached the World Bank, which brokered the treaty and is also a signatory, to appoint an ad hoc Court of Arbitration to deal with the dispute, a provision under the treaty.
While India completed the Kishanganga project in 2018, the bank took six years to activate the court as well as a neutral expert, sought by India. Both dispute settlement methods are sanctioned by the treaty. Two days before the first court hearing at the Hague on Jan 27, which India boycotted, Delhi served notice on Islamabad that it would unilaterally amend the treaty citing Pakistan's "intransigence in handling disputes".
This indicated Delhi's effort to avoid any court process and intent to bar third-party intervention in disputes by the proposed treaty modification. It asked Islamabad to respond in 30 days to its 'notice'.
Pakistan rejected India's call for negotiations on amending the treaty's dispute mechanism and accused Delhi of trying to divert attention from arbitration proceedings at the Hague.
But in early April, Pakistan responded to India's 'notice for modification' through a letter from the Commissioner for Indus Waters. This has not been made public. But officials say the letter seeks clarification on the 'notice', offers to listen to Delhi's concerns and insists the treaty cannot be unilaterally amended.
This dispute over an issue of vital importance for water-stressed Pakistan has further vitiated the atmosphere. Even cricket has not escaped bilateral tensions. In September, it is Pakistan's turn to host the Asia Cup, under the Asia Cricket Council. The ACC president is Indian cricket board's Jay Shah (son of BJP Home Minister Amit Shah). Without consulting the host country, Pakistan, Shah unilaterally announced a schedule for the tournament in January. When PCB chairman Najam Sethi protested at a board meeting in February, Shah conveyed India's refusal to play in Pakistan.
Sethi said that by the same reciprocal criteria it would be impossible for Pakistan to later play in the World Cup in India. He offered a hybrid option with matches involving India played in a neutral venue and the rest in Pakistan, a formula that could later be applied to the World Cup. The matter is still unresolved.
Pakistan-India relations remain clouded in uncertainty. While working-level diplomatic engagement continues sporadically on practical issues, chances of any melting of the ice are remote. The prospect is for the two countries to continue in an uneasy state of no war, no peace. The near-term goal should be to manage tensions and prevent them from spinning out of control. But still lacking is any framework for the management of tensions.
The writer is a former ambassador to the US, UK & UN.
This article was originally published on Dawn.
Views in this article are author's own and do not necessarily reflect CGS policy.
Comments